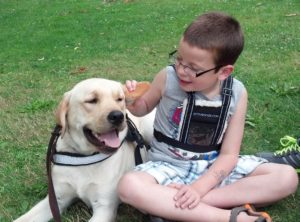 Are you interested in more information about Cascade Service Dogs?
Want to know how you can help?
Would you or your company like to sponsor an event or campaign?
We'd love to hear from you! I'm sure we have answers for all your questions?
You can reach us through any of the following avenues:
Cascade Service Dogs
P.O. Box 2641
Olympia, WA 98507
Phone: (360) 480-7606
Email: info@cascadeservicedogs.org
Cascade Service Dogs Training Center
3025 10th Way SE Unit 9
Olympia, WA
Let us know you're coming, we don't want to miss you, when we are out training dogs.